Drury University's new Master of Business Administration program, MBA Ventures, is a hands-on experience geared toward working business professionals who are ready to take that next step up the career ladder. Launched in 2020, the program focuses on entrepreneurial thinking and adaptability, while giving students the opportunity to build strong relationships with fellow students and hands-on consultative experience with real companies. MBA Ventures is centered on deliverables rather than tests or lectures.
The idea for the new program came about two years prior in the fall of 2018. "In the past, the MBA had been tweaked but this was an effort to build something new and different from the ground up," said Dr. Robin Soster, Associate Dean of the Breech School of Business Administration and director of the MBA program. "At Drury we're small and nimble. We knew we could take the stakeholders – both on and off campus – and bring them together to actually build something new and unique from scratch."
"By its very nature, the program is a great fit for someone who has significant practical work experience. There are exceptional students at the undergrad level who want to continue their studies immediately upon graduation and that's great – we certainly welcome those students," said Soster. "But I think someone who has two to 10 years of work experience has more of that practical knowledge, that foundation to understand how these concepts apply to business because they've been in the workforce. This is the program for the person who is ready to move up or answer the call of a new challenge in their career."
Soster says the structure of the intensive program is intentionally unique. "We wanted to have a cohort. We wanted students to come in together and then go through the program in a lockstep fashion together, in every single class." The first class in the curriculum is geared toward orienting the students to teamwork and identifying individual strengths within the group using the CliftonStrengths Assessment. "It really allowed them to get to know one another and get comfortable being a bit vulnerable with each other."
The two-year program consists of 30 credit hours across 10 tightly integrated intentionally sequenced courses, built on challenging course work, case studies, field studies, small group sessions and strategic leadership. The first year focuses on honing business leadership skills and the second year is the practical application of those skills. It all culminates in a conference showcasing students' work, to be held in the new home of the Breech School of Business, the C.H. "Chub" O'Reilly Enterprise Center, opening in 2022.
New cohorts will enter the program each August. All MBA classes are also offered via Zoom, allowing for students to participate in the MBA Ventures program from anywhere in the world. Seated courses are also available.
Prospective students who do not have an undergraduate business degree can enroll in Drury's MBA Boot Camp, an intensive five-week course that satisfies all prerequisites for entry into the MBA Ventures program. "Boot Camp has given many outstanding emerging leaders without a traditional business background an entry point and solid foundation for their MBA studies," said Soster.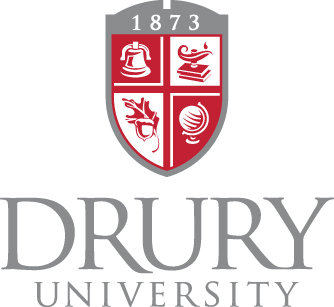 Drury University
Street Address: 900 North Benton Avenue
Springfield, MO 65802
Phone: 417.873.7879
Web Address: www.drury.edu/mba